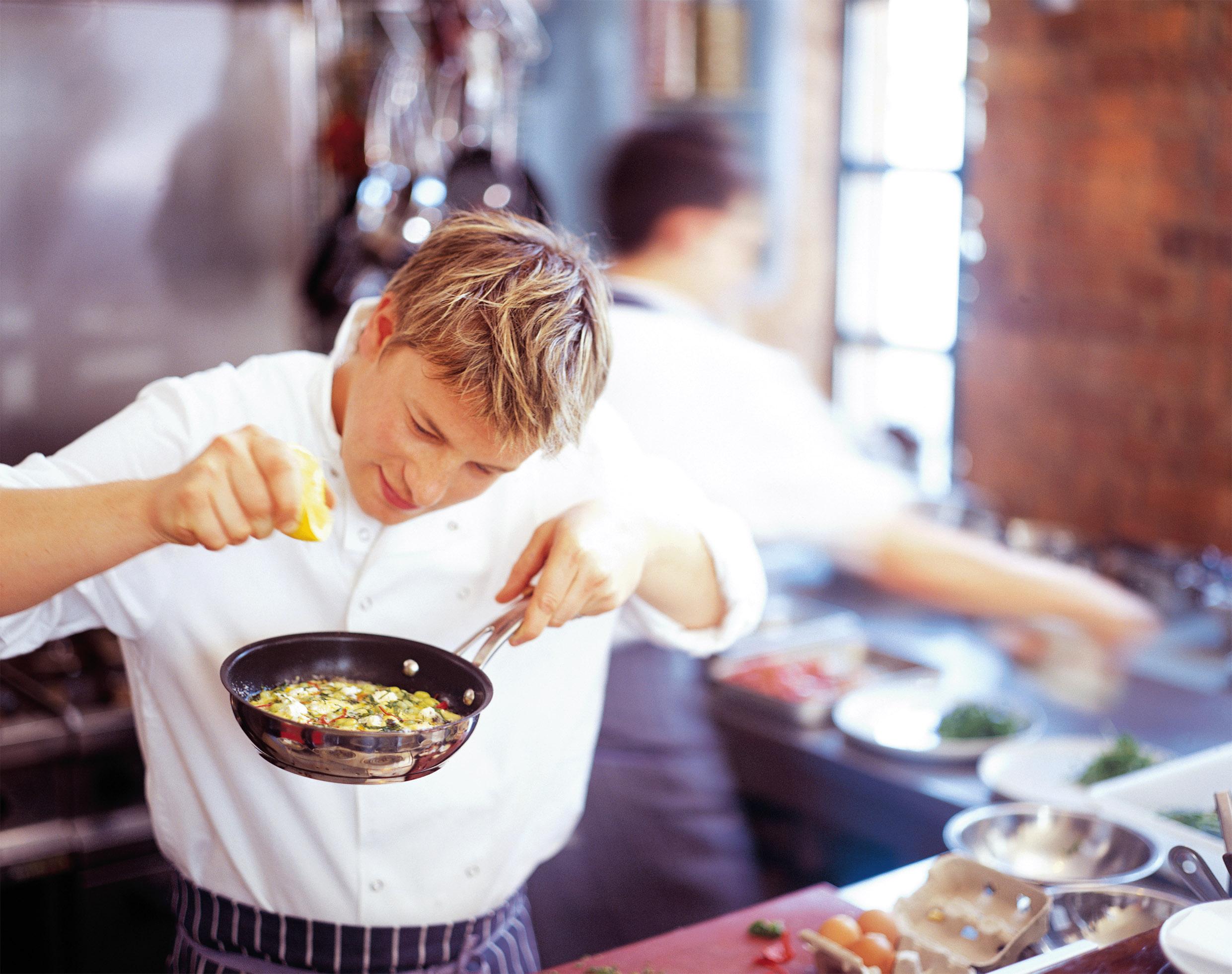 What an amazing, inspiring and all round funny guy. I'm am sure this man has entered your home at some point in your life. Being brought up by parents running a successful pub/restaurant Jamie Oliver always knew he wanted to be a chef. Being noticed by the BBC while he was working at The River Cafe in Fulham as a sous chef in 1999. In that year his first show 'The Naked Chef' debuted and was a great success and he also published his first cookbook. Now he is a internationally cooking celebrity and has gone to do great things. Like his campaign to stop serving junk food in school cafeterias and serve healthier food to kids. He is definitely my cooking inspiration and also a role model.
I have been trying to find a cheap copy of his cookbook 'Jamie at Home' as I remember watching the series when it first started here in Australia. Definitely thought it was the best yet. I also kind of wanted to do a 'Julie and Julia' kind of style thing on my blog as I work my way through his cookbook within 365 days. Thought it could be quite fun.
I also want to try and get some of his series on dvd as I have been watching countless of Youtube videos of him. Not good for the internet I tell you :)
Check out his official website if you have not already
here
and his Youtube channel
here
.
P.S. Some of you may have notice my newest addition to my blog, the music player. Thought it would be a fun idea to put up 10 songs each week or so that I have recently discovered or just can't get enough of. It will also would be cool, if some people get my music taste, suggest new songs or bands that I should check out. Even unsigned artists as well as it would be a great opportunity for them to have a different audience listening to them. Anyway hope you all have a lovely day.
Photo was found via
here
.